Camping in a Beautiful Location in Wales
The park incorporates three fields (two of which are available for camping and tourers) covering an area of some 6.5 acres with panoramic views in all directions.
At all but the busiest times visitors may choose their preferred location within the park and the expanse of space available ensures that we have no need of measured pitches within white lines!
Due to the location, the park is a popular choice for those participating in the Duke of Edinburgh award.
The park has little formal planting out. Hedgerows are left to naturally to encourage the local wildlife and birds; an abundance of species have made their home on the site and in the local area. Find out more about the abundance of wildlife that can be found on and around the site by clicking here.
We welcome families and small groups, however we do ask that our guests keep noise to a minimum after 10pm to preserve the peace of the site for all.
Well behaved family dogs are welcome in the park although we do insist that the cleanliness of the site is maintained and that dogs are kept on leads at all times.
Facilities
Our laundry room is equipped with washing machine, tumble drier and iron.
Washing up facilities are also provided as is a waste water and chemical toilet disposal point.
There are also ladies and gents toilets with showers, sinks, shaving points and hairdryers. Separate vanity cubicles are also provided within the ladies toilet facilities.
Static Caravan Hire
Our site also has a small number of static caravans which are available for hire (click for details). There are also a few pre-owned static caravans for sale – click here for details – and pitches may be made available for new static caravans purchased through our supplier I&S Davies, telephone 01545 561155.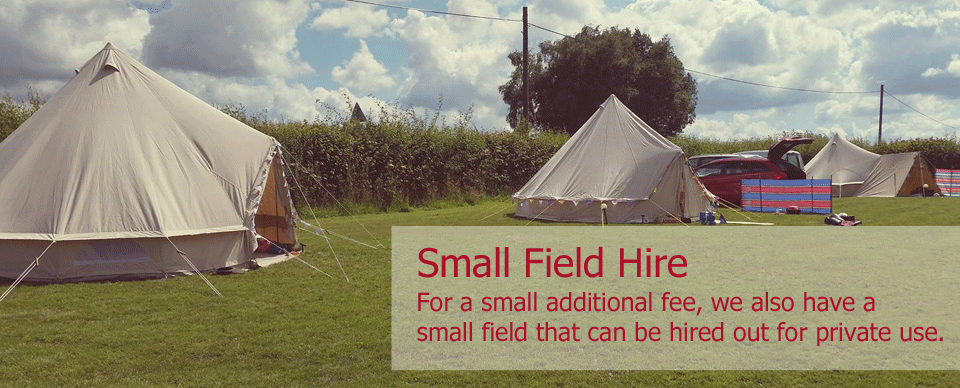 Camping
(Tents)
Please note – booking is essential
If your unit is larger than our pitch size (8m x 6m) then you will need to book two or more pitches to accommodate the size of your unit – this includes gazebos, storm ropes, lines, cables, dog leads.
You may choose either a
Standard Camping
An undefined (in low season) 6m x 8m pitch on which to put one tent.  Space for one car, and one of the following:
A single awning
A toilet tent
A small trailer
Pitch price includes two adults and one dog; additional persons charged as shown below.
The maximum number of people to a standard pitch is 6 persons.
Or a
Premium Pitch (5 available)
A Premium pitch is similar to a Standard pitch, but also includes electric hook-up and/or hardstanding.
Low Season

High Season

(All Bank Holidays,
Easter Fortnight, July and August)

Standard Pitch

£14 per night

£18 per night

Premium Pitch

£20 per night

£25 per night

 Additional Adult
£8 per night

£8 per night

Children Under 12

£2.50 per night

£2.50 per night

Gazebo / Extra Car

£5 per night

£5 per night

Additional Dog (up to a maximum of 3 dogs in total per unit)

£1 per dog

£1 per dog
Showers are coin operated – 50p for approximately 8 minutes
Duke of Edinburgh Award participants £5.00 per person per night (ONLY with authentication when booking in).
NB Reduced DofE rate is not available for Bank Holidays or during August.
Bookings for the August Bank Holiday must be accompanied by full payment – refunds cannot be given unless written notice of cancellation is received at least 4 weeks before the arrival date booked.
Refunds cannot be given for bad weather.
Find Out More and Book
Tel: 01550 740217
E-mail: info@blackmountaincaravanpark.co.uk
Black Mountain Caravan and Camping Park, Llanddeusant, Llangadog, Carmarthenshire SA19 9YG